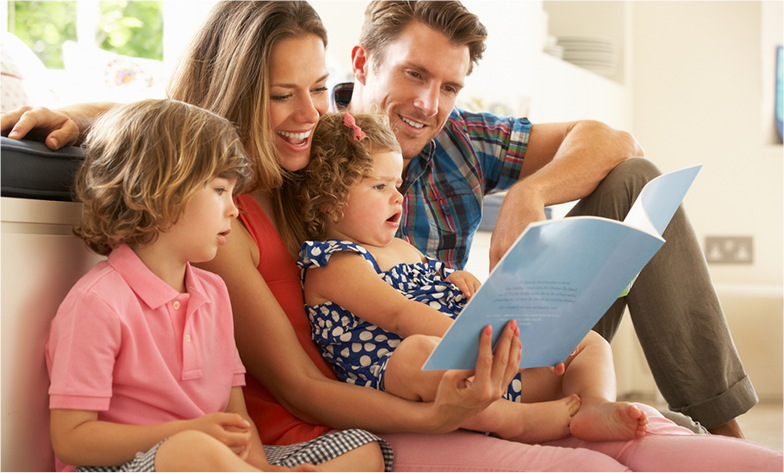 Wyndham Hotel Group Celebrates Further Expansion in Qatar with Wyndham Doha West Bay
18th April 2018, Doha, Qatar – Wyndham Hotel Group, the hotel giant with an unmatched global presence of more than 8,400 hotels in 80 countries, today announced the partial opening of Wyndham Doha West Bay, a brand-new hotel in the heart of Doha. Once fully operational the hotel will boast 516 modern, spacious and contemporary guestrooms and fully furnished apartments, making it the largest hotel under the Wyndham Hotel Group portfolio in Qatar. In celebration of this milestone a launch event was held today, attended by the management team of Wyndham Hotel Group and Al Abdulwahab Real Estate Development, the developers of Wyndham Doha West Bay.
Nestled amongst the skyline of West Bay, the dazzling 40-storey high-rise will feature five on-site restaurants serving up a mouth-watering selection of international cuisine, an Executive Lounge, a kids' playground, the luxe Cinq Mondes Spa and ultra-modern fitness and wellness facilities, including four pools and a gym.
Wyndham Doha West Bay is perfectly positioned in the heart of Doha's thriving business and leisure district. Conveniently located just 25 minutes from Hamad International Airport, it is also in close proximity to Doha Exhibition & Convention Center, corporate offices, the diplomatic area, as well as top attractions including Katara Cultural Village, the Museum of Islamic Art, Souq Waqif, The Pearl Qatar, Doha Corniche and family parks.
The hotel is home to an impressive banquet facility, measuring 1,700 square meters and featuring a Grand Ballroom, which is convertible into five sections and can accommodate up to 900 guests. In addition to this, there are also eight individual meeting rooms equipped with state-of-art audio and visual facilities. Natural daylight, sleek design, state-of-the-art technology and flexible room layouts will make it the perfect venue for social gatherings, weddings, conferences, and events.
Abdul Razzak Abdul Wahab, Executive Manager and Partner of Al Abdulwahab Real Estate Development, commented: "We are thrilled to start welcoming guests to Wyndham Doha West Bay. With the hotel's central location, we are providing both rooms and apartments along with facilities that cater perfectly to today's travellers. We look forward to continuing to open the remainder of the hotel and additional amenities in the coming weeks."
Ignace Bauwens, Regional Vice President for Middle East, Eurasia and Africa at Wyndham Hotel Group, commented: "Today's opening of Wyndham Doha West Bay marks our continued expansion in Qatar. We want to bring diverse accommodation choices to travellers across the Middle East, a goal which fits nicely with the Qatar National Tourism Sector Strategy 2030. With its unrivalled location in the heart of Doha's business and leisure district, Wyndham Doha West Bay is the perfect addition to our growing portfolio in the region and guests can look forward to the same exceptional service they have come to expect from our brands around the world."
Wyndham Hotels & Resorts around the world participate in Wyndham Rewards®, the simple-to-use, revolutionary loyalty programme that offers over 55 million members a generous points earning structure along with a flat, free-night redemption rate – the first of its kind for a major hotel rewards programme.
ENDS
About Wyndham Hotel Group
Wyndham Hotel Group, hotel giant with an unmatched global presence, is one of three hospitality business units of Wyndham Worldwide (NYSE: WYN). Driving the democratisation of travel, Wyndham Hotel Group is elevating the experience of the everyday traveller, changing the game so every traveller – no matter how much they spend or how they like to travel – has an extraordinary experience. As both a leading hotel brand franchisor and hotel management services provider, the company's global portfolio consists of more than 8,400 hotels and over 728,200 rooms in 80 countries under the following brands: The Trademark Hotel Collection®, Dolce Hotels and Resorts®, Wyndham Grand®, Dazzler® Hotels, Esplendor® Boutique Hotels, Wyndham Hotels and Resorts®, Wyndham Garden® Hotels, TRYP by Wyndham®, Wingate by Wyndham®, Hawthorn Suites by Wyndham®, Microtel Inn & Suites by Wyndham®, Ramada®, Ramada Encore, Baymont Inn & Suites®, Days Inn®, Super 8®, Howard Johnson®, Travelodge®, Knights Inn® and the recently acquired AmericInn®. Wyndham Rewards®, named a best hotel rewards programme for the past three consecutive years by U.S. News and World Report, offers 55 million members the opportunity to redeem points at more than 25,000 hotels, condos and homes globally. For more information, visit www.wyndhamworldwide.com.
For more information, please contact:
Manal El Matni
Director of Marketing
Wyndham Doha West Bay
manal.matni@wyndhamdwb.com | +974 4008 7000